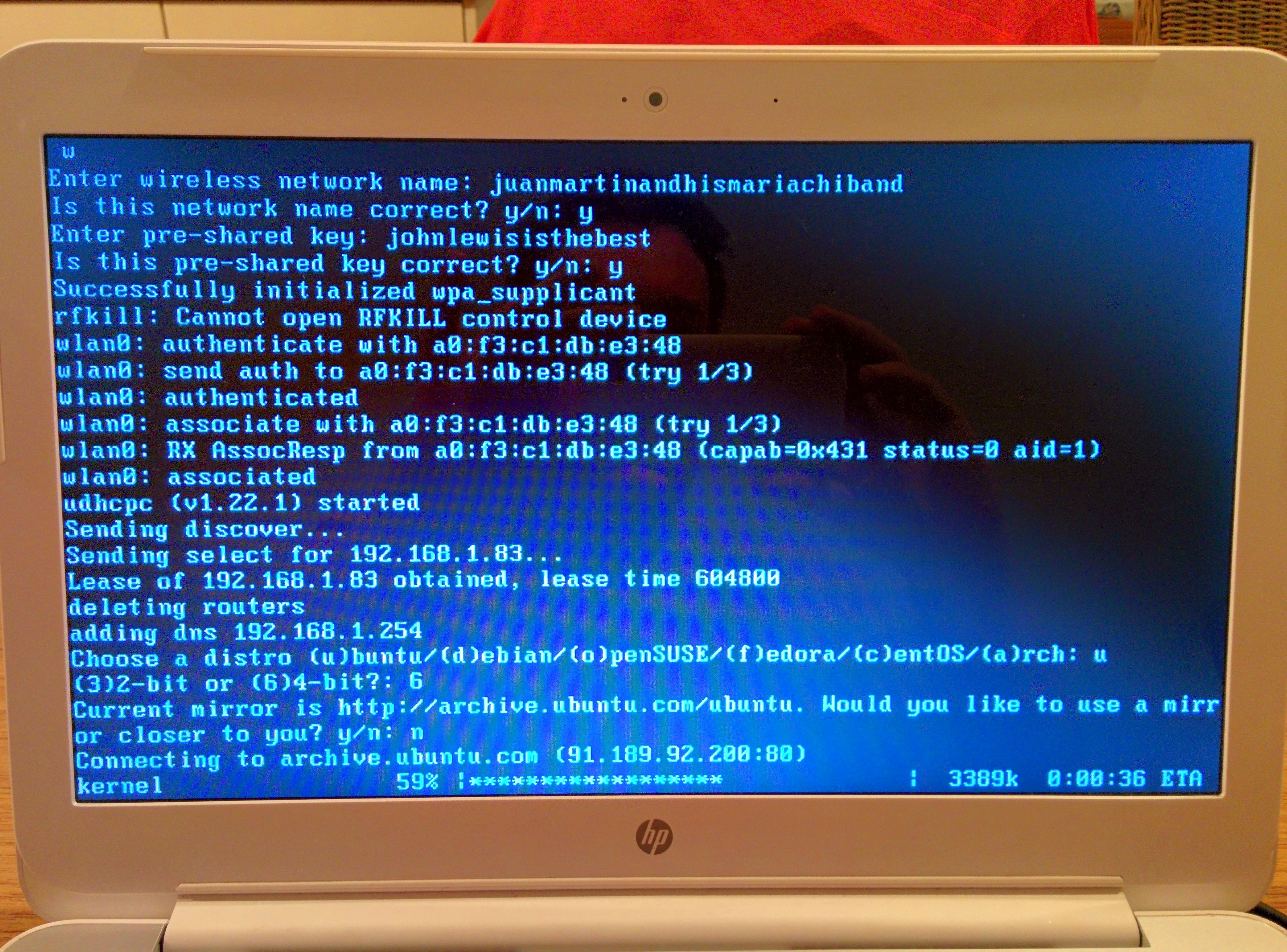 These contain an updated version of Jeltka. CentOS and Fedora installs now work wirelessly, I've added Arch support, and also rewritten the script from scratch. The script will semi-automatically configure the wireless connection – you just have to input SSID and PSK.
On the Linux side, I've put ext utils in, and enabled USB mass storage, so Jeltka can act as a rudimentary embedded rescue, getting files off or even partition images, as long as you stick to EXT2/3/4 for your FS.
I've managed to do all this and keep it within the original 2.88MB limit, so there's still over 500k to play with. Suggestions welcome as long as it doesn't mean SSL support, which balloons the image over the 3.44MB limit as is.
Running should be self-explanatory, except you should run jeltka.sh once logged in. Go get 'em.
https://johnlewis.ie/custom-chromebook-firmware/rom-download/